The Pavilion, Downtown has reopened its doors after a refurbishment and now offers Saturday brunch which I'm dying to try out.
Frequented by Dubai's art scene, The Pavilion is stylish, light and bright, perfect for a weekend pick-me-up.
Named The Bench, the brunch promises to be a healthy "urban market" brunch, served every Saturday (from 10.30am-2.30pm) for a sensibly priced 99 AED per person.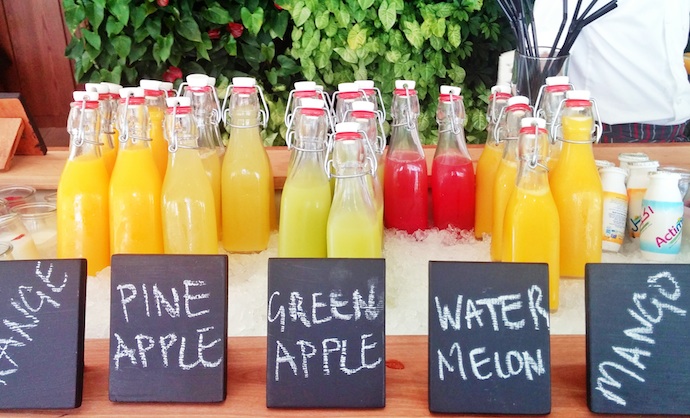 The concept of "The Bench" is based on serving fresh seasonal produce straight from the market–simple and healthy food.
The menu includes popular breakfast items such as eggs and pancakes as well as a whole selection of cereals, cold cuts, yoghurts, freshly squeezed juices, cheese, salads and handmade cakes. Also included is unlimited hot drinks (wouldn't be brunch with coffee).
Definitely moving to the top of my to do list!
As I have yet to go, pictures are courtesy of DubaiConfidential.ae and UAEBrunch.ae